Edward F. Meehan, MPH, is the Executive Director of the Leonard Parker Pool Institute for Health. He also serves as Executive Director of The Rider-Pool Foundation, a position he has held along with his previous role as Executive Director of The Dorothy Rider Pool Health Care Trust since 1983. During that tenure, Meehan led The Pool Health Care Trust and The Rider-Pool Foundation in assisting the Governing Boards to investing approximately $175 million to broadly support health, wellness, and community development in the Lehigh Valley region of eastern Pennsylvania.
In his role with Pool Trust, Meehan worked closely with Lehigh Valley Health Network, the Trust's primary beneficiary, to enable it to be a superior regional hospital and have a demonstrable, dramatic, and sustained impact on the health of the citizens in the region. The evolution of that relationship led to the creation of the Leonard Parker Pool Institute for Health, a subsidiary of LVHN in 2021.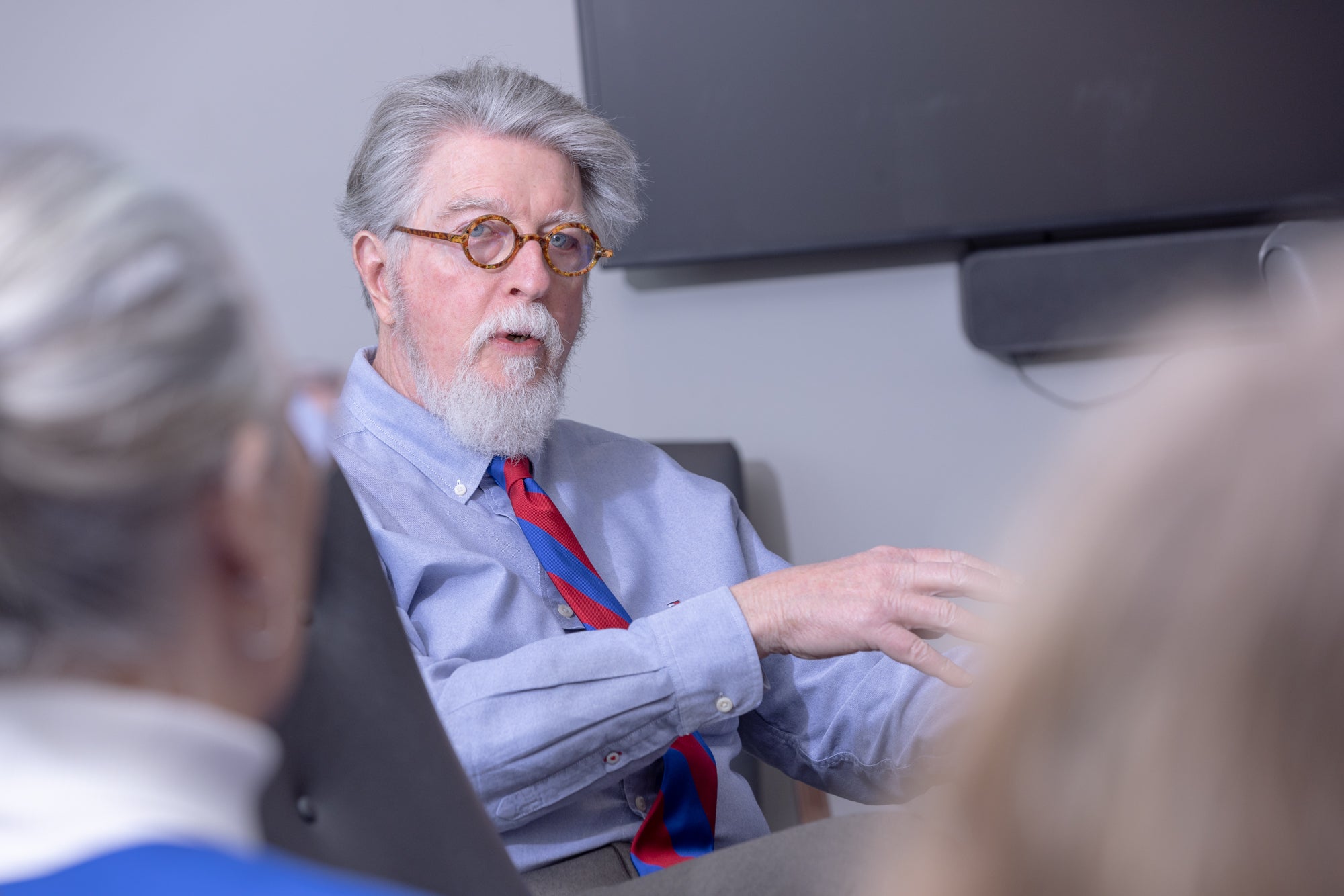 In his management of The Rider-Pool Foundation, Meehan leads a broad goal of building community through human services, the arts, public education, and community development. Notable examples of Meehan's work are the establishment of Building 21 in the Allentown School District, development of The Promise Neighborhood of the Lehigh Valley, and creation of The Pool Fellowship for Health.
Meehan has offered volunteer leadership to numerous national, state, and local not-for-profit boards and special committees that mirror his focus on place-based solutions to improve and address community health issues. His work has included efforts for at-risk youth, smoking, tobacco and drug councils, K to 12 education initiatives, housing, and neighborhood development.
In 2001, he co-authored "Reinventing a Multi-County Behavioral Health System: The Local Philanthropy as Change Agent" for Health Affairs, "Community Coalitions in Health Promotion" for Health Education Research in 1993, as well as a number of research studies during his work for stroke education and prevention.
In addition, Meehan writes frequently on the legacy of Leonard Parker Pool and Dorothy Rider-Pool to ensure their vision of a healthy, prosperous community is the roadmap followed for the long-term goals and daily decisions of The Institute and Foundation the couple established. In line with The Pools' progressive and thoughtful approach to effecting true change, Meehan is passionate about keeping the social determinants of health at the forefront of community-wide discussions.
Meehan attended Stuyvesant High School, a public math and science school for gifted students in New York City. He was a Community Health Education major and Communications minor at Hunter College (CUNY) where he graduated magna cum laude and earned the Institute of Health Sciences Certificate of Merit. Supported by a U.S. Public Health Service scholarship, he earned a Master of Public Health degree from The University of North Carolina at Chapel Hill, where he completed a major in Health Education and a minor in Administration of Maternal and Child Health Services.
From 1978 to 1981, he served in the National Health Service Corps as Statewide Coordinator of Health Education in the Bureau of Maternal and Child Health in the Alabama State Health Department. Meehan then accepted a position as Executive Director of the Lehigh Valley Stroke Program, a pivotal decision that brought him to Allentown and to his next, long-term role serving The Trust, The Foundation and The Institute.
Meehan has held faculty appointments at Temple University, East Stroudsburg University, and Cedar Crest College. He is a long-time presenter at conferences and seminars on topics including progressive grant-making, social reconnaissance, community involvement in health services planning, and national and local perspectives in philanthropy.