Image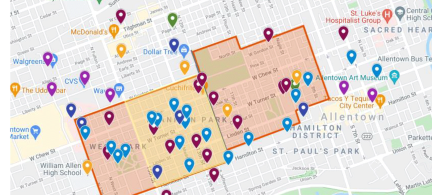 A Place-Based Approach to Improving Health
The First Social Investment Zone: Census Tracts 18 and 20 in Allentown
The Pool Institute for Health is taking a place-based, community development approach to improving the whole-health of the residents in our communities over the long-term. 
The goal is to improve health by invest in place, focusing on four core processes across four social drivers.


Click below to read more about the approach and the first neighborhoods this work will focus on.